During the Schoolyear onboarding, a warning screen appears to remind you that all applications automatically will be closed before you enter the Schoolyear environment. Here you need to click 'I understand' in order to continue. However, sometimes the onboarding process does not continue after clicking the 'I understand' button.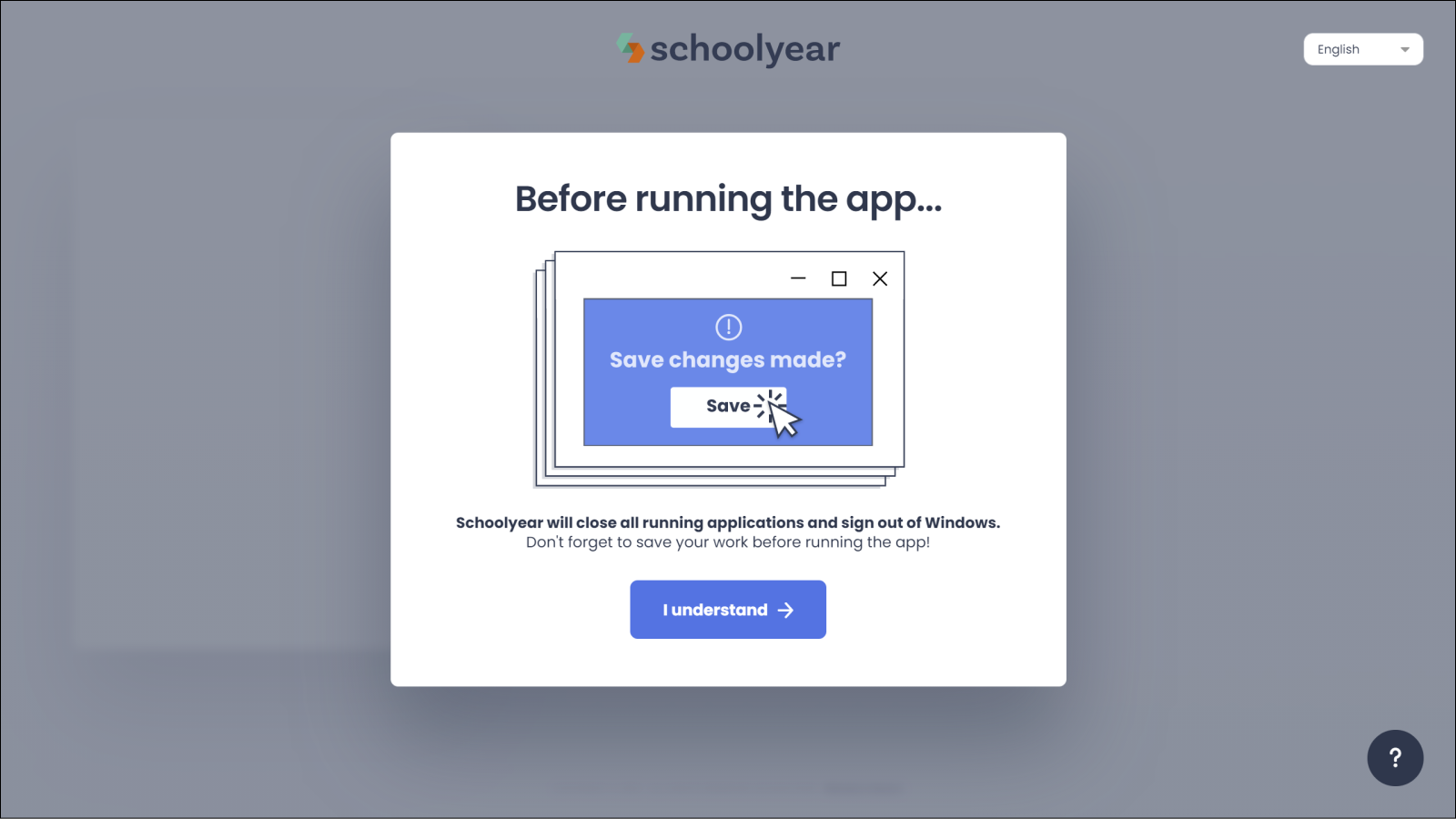 Below you will find two options that you could try in order to continue the onboarding process.
Option 1: Reconnect to the Schoolyear app
Your browser might not be connected correctly to the Schoolyear app. Follow the following steps to reconnect the Schoolyear app:
Step-by-step
Refresh the browser session by using the 'F5' key.
Proceed with the steps of the onboarding that are shown on the screen.
Option 2: Pause your virus scanner
Schoolyear might be blocked by your virus scanner. Please follow the steps below to (temporarily) deactivate your virus scanner:
Step-by-step
Pause your virus scanner as written in option 1 in Solve virus scanner blockage.
Click 'F5' and retry the onboarding steps.
If the solutions above don't solve your issue, please ask your IT department to help you out. Or contact Schoolyear via support@schoolyear.com.